Samsung 55" QLED 4K HDR Smart TV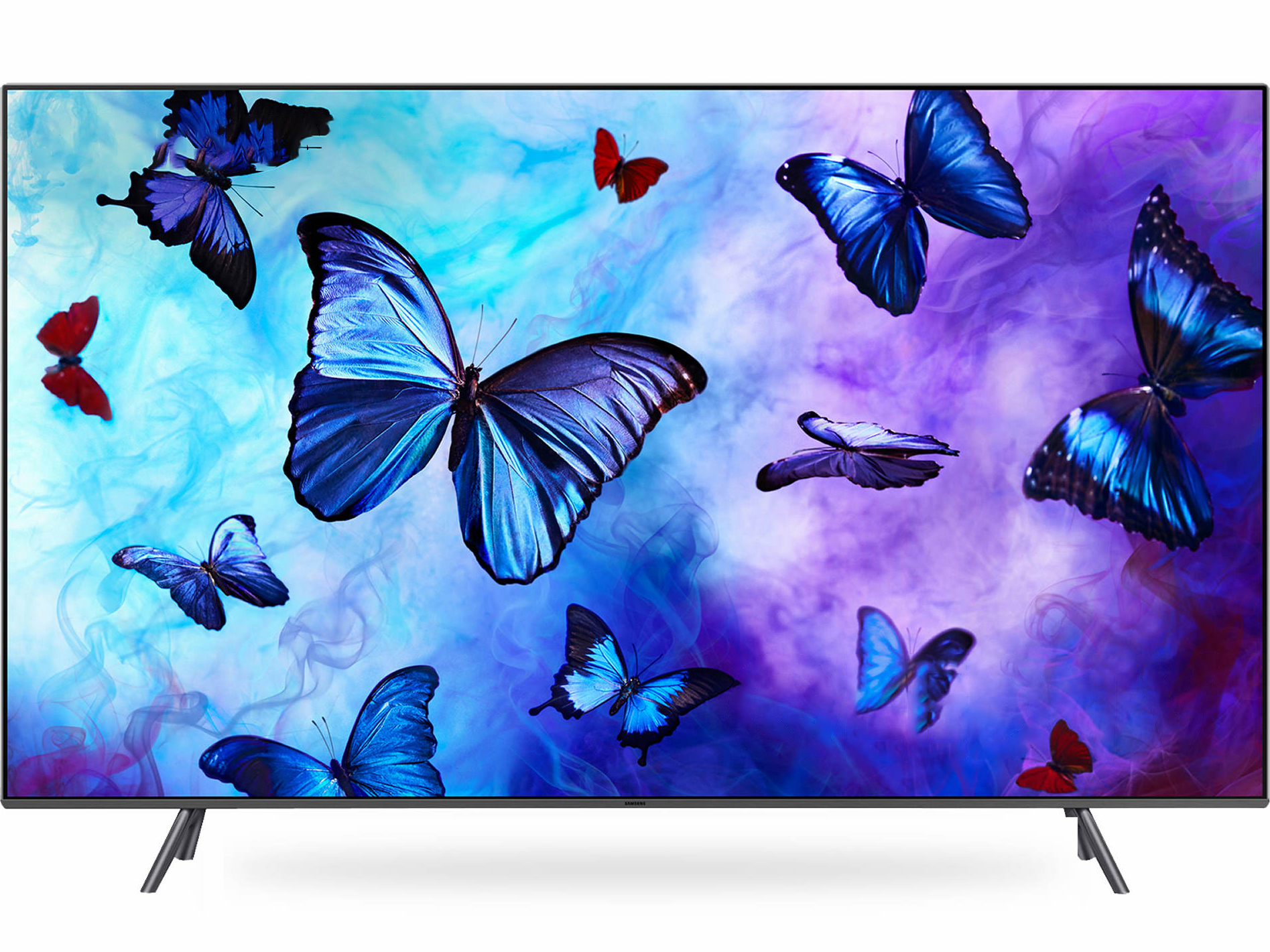 Samsung 55" QLED 4K HDR Smart TV
Model: QN55Q65FN
*Availability subject to change
Pick Up At The Store
*Please Allow 2 Hours From Time Of Order Before Picking Up for Processing. Purchases Must Be Picked Up Within 5 Business Days. Photo ID Of Original Purchaser Required (Must Be same as On order).
Strict Limit of 1 Per Customer/Household
Orders of Larger Quantities Will Be Cancelled & Refunded.
180 Day Carry-In Warranty Included
Longer Term Warranties Are Available In Store.
A billion reasons to step into the world of QLED. Your eye will savor the 2018 Q6. Welcome to the prestigious QLED lineup that will tantalize your vision with over a billion shades of Q Color™ while Ambient Mode™ alters the screen into a spectacular visual display.
Q Color™ - See the world in a billion+ colors. Push the boundaries of color with proprietary Quantum Dots, over a billion shades, and 100% color volume* - all reserved for our flagship QLED TVs.

Pump up the color - 100% Color Volume - The secret behind color is it may fade in bright scenes; QLED TVs with 100% Color Volume* rejuvenate color in challenging content for a brilliant visual experience.

Q Contrast™ - Experience dramatic depth from the darkest to brightest scenes.

Q HDR™ - See colors in movies and shows pop, just as the director intended, in stunning high dynamic range. Experience beautiful HDR.

Engineered to last - As some TVs age, you may see that colors are less vibrant . QLED TVs are built to last and provide a vibrant picture even after long periods of time. Our metal alloy quantum dot pixels feature inorganic materials that are engineered for durability and resistance to fading.

Q Engine™ - Powerful processing for spectacular picture. Heighten your view with a powerful processor that optimizes your content for 4K clarity, color and HDR.

Incredibly fluid motion - Enjoy smooth, crisp action even in the fastest scenes with Motion Rate 240.

Q Style™ - Amazing picture with minimal clutter. A thoughtful design with a Clean Cable Solution® allows you to focus on a TV without the clutter.

Clean Cable Solution® - Keep cords tidy.Neatly manages cords for a crisp, clean look for no distractions from the picture on the Q6F. It only takes three simple steps.

Disappearing act - Ambient Mode - With our new Ambient Mode, you can elevate your living room with decorative content, useful information and your own photos, you won't notice the TV on the wall as it blends perfectly with your décor, and it can even play a bit of light background music.

360° Design™ - Picture unleashed. With virtually no bezel on three sides, the sleek, clean design looks attractive from any angle.

Bixby. A more intelligent way to enjoy TV. - Meet Bixby, your intelligent voice assistant in your new 2018 QLED TV. Bixby makes it easy to search for content, flip channels, or even ask questions such as the current weather using only your voice. Just click voice recognition on your remote or mobile, and Bixby is at your command.*

SmartThings - The hub to your home. Experience the truly connected life. The SmartThings app connects your TV to a broad range of smart devices and appliances. From your fridge to your smartphone, change room temperatures, see what's in the fridge or who's at your door - all from the comfort of your couch.*
Buy Online & Pick Up In the Store
This product type can be purchased online and picked up at ourWarwick, RI Discount Showroom.

100% Functional, Fully Accessorized unless stated. Product may show little or no signs of use and may be open box only. Products may have minor cosmetic blemish on cabinet or frame. Manuals and software might not be included, but can usually be downloaded direct from the manufacturer. Products may or may not be in the original manufacturer box or may be repackaged for protection if shipping is available. Products will carry a Pinnacle stated warranty.
See Grading System